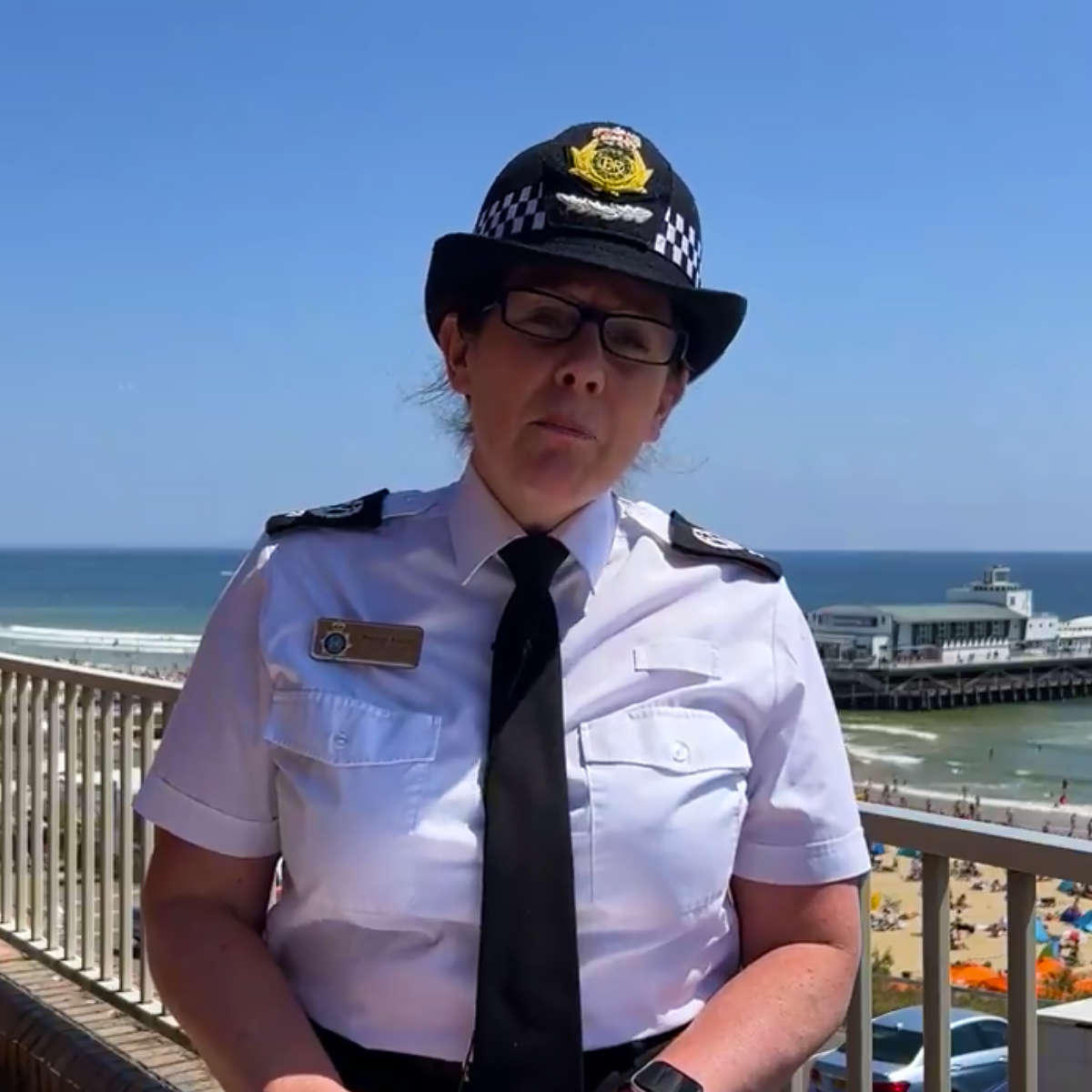 The investigation named Operation Marble continues
Dorset Police has provided an update on the death of two children in the water off Bournemouth Beach.
A 12-year-old girl from Buckinghamshire and a 17-year-old boy from Southampton died after a tragic incident took place, whilst eight others suffered injuries on Wednesday afternoon.
Police confirm the children who died are not related.
A man in his 40s has been arrested on suspicion of manslaughter.
ACC Rachel Farrell confirms no jet skis were involved and nobody jumped off the Pier. No physical contact was made between any vessel and the swimmers in the water.
They also asked people not to speculate on the circumstances surrounding the events, and to share any footage with them directly rather than on social media.
The force added: "We are truly devastated that two young people have lost their lives. Please bear with us as there is a live complex investigation taking place and it would be inappropriate to comment further."
#LatestNews | ACC Rachel Farrell has provided the below update on the Bournemouth beach incident.

We're asking witnesses not to circulate footage on social media and instead to share it with detectives via the major incident public portal here: https://t.co/aS2Zdb8C8p pic.twitter.com/q5enXCKTfW

— Dorset Police (@dorsetpolice) June 1, 2023