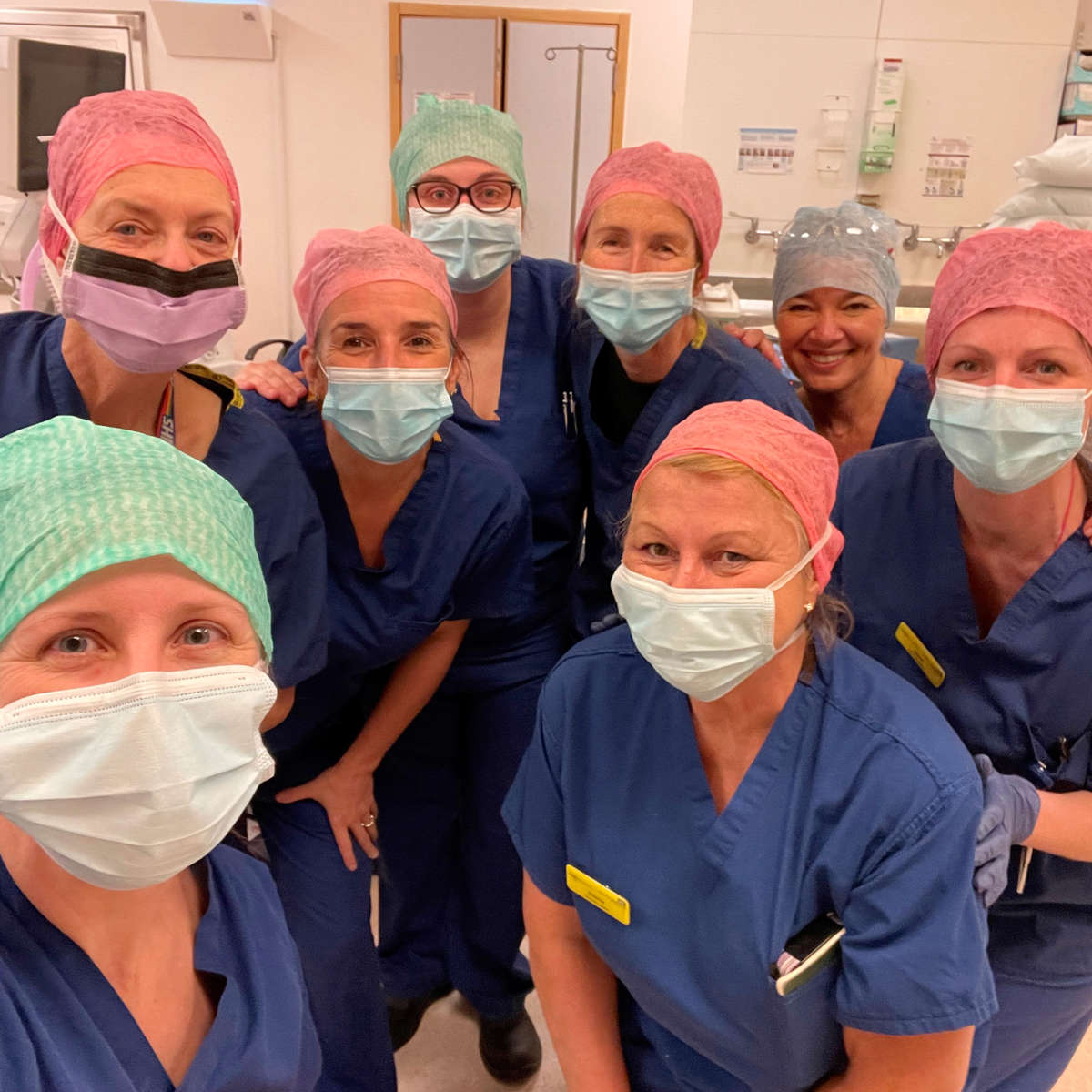 Happy International Women's Day!
An all-female surgical team at University Hospitals Dorset will feature in a national art exhibition, celebrating the profession and people of surgery.
The Royal College of Surgeons of England has commissioned 'The People's Picture', a photography and design studio specialising in photo mosaics and art installations, to create a photo mosaic, which will feature the people who make the College what it is; past and present.
The mosaic, titled 'Faces of Surgery', will be put on display once completed at the Portugal Street entrance of the College building in Lincoln's Inn Fields, London.
Joanna Higgins, trauma and orthopaedic consultant at UHD, submitted the photo on behalf of the team. "I saw the ad asking for pictures of yourself or your team at work to 'humanise' the world of surgery which I thought would be a great idea. I was in theatre one day and literally all of the team were women, and in orthopaedics that's kind of rare.
"Historically orthopaedics is a male-dominated profession, and only around 7% of orthopaedic consultants in the UK are women. So we're quite a small group. And again it's quite rare to have an entire team; anaesthetists, nursing staff, healthcare assistants and orthopaedic surgeons that are all female. So I took a couple of selfies, asked if everyone was happy for me to submit it, and they all found the idea to be as fun and exciting as I did. It's a privilege to see our image up there in the collection and to shine the spotlight on the female faces of surgery at UHD."
A spokesperson for The People's Project said: "As a charitable organisation with an extensive history, our goal is for the mosaic to tell the story of the people who make The Royal College of Surgeons of England what it is and contribute to our vision – seeing excellent surgical care for everyone.
"We would love to have as many of our fellows, members and community involved in this special project, which is why we are inviting photo submissions of yourselves and your teams to be a part of this historic piece."
Find out more about the project here.