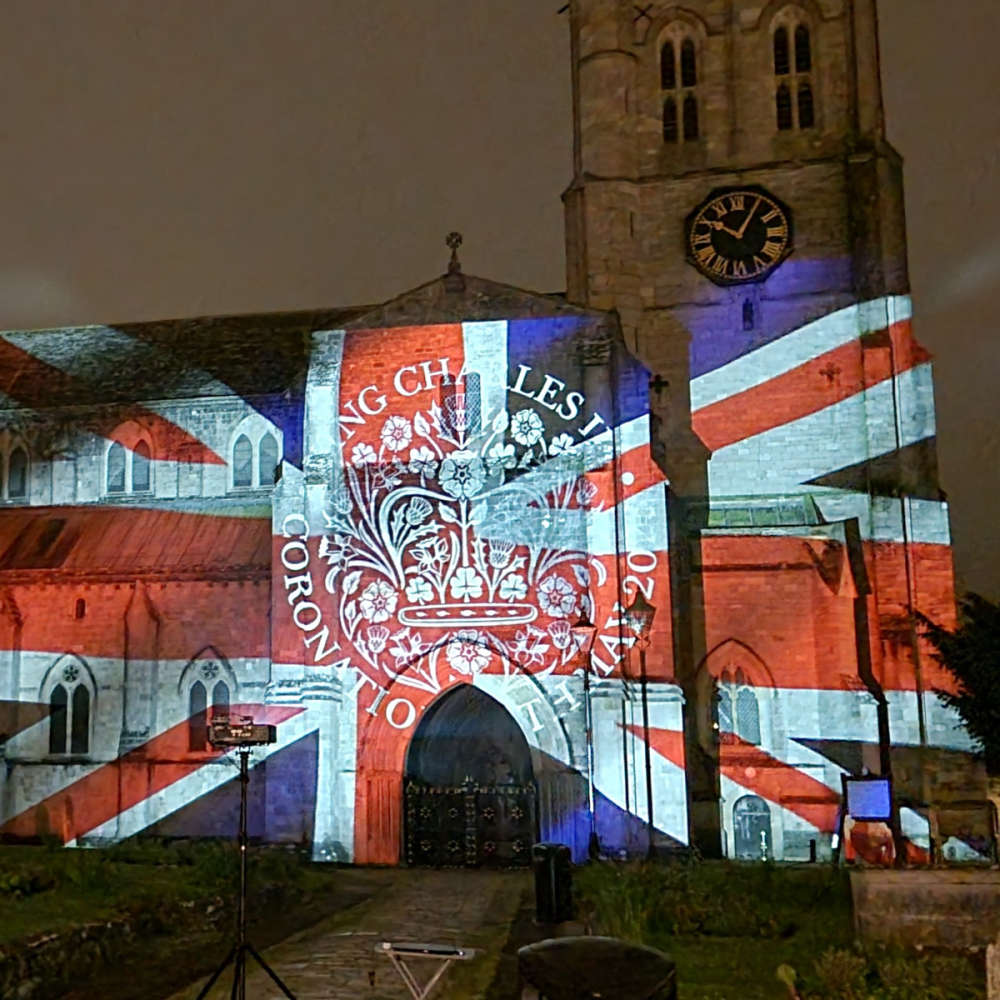 Rain didn't stop the celebrations
The Coronation bank holiday weekend saw Bournemouth, Christchurch and Poole light up in jubilation as residents and visitors gathered to celebrate the newly crowned King Charles III.
This historical occasion was marked across the three towns by big screens showing both the Coronation service and concert as well as street parties, Big Lunches, live music, light projections, and even a food bank collection point in Christchurch Priory, with the local community donating hundreds of items to Christchurch Food Bank.
The weekend also saw plenty of heavy rain and some bright sunshine.
With true British humour and stoicism, people didn't let the weather dampen their spirits, bringing gazebos, fishing umbrellas and chairs to watch the King officially being crowned on big screens in the Lower Gardens in Bournemouth, The Quomps in Christchurch, and at Baiter Park in Poole on Saturday morning.
The afternoon brought more hardy souls out to enjoy the live music, street performances, refreshments, dancing and even funfair rides that followed the Coronation Service. BCP Council organised the events in Bournemouth and Poole, and Christchurch Town Council at The Quomps.
The day ended with enchanting Royal images being projected onto Christchurch Priory, bringing people out in their hordes as the rain had stopped, to witness this striking light display by Light Art Creatives.
The sun made an impressive appearance on Sunday following a celebration service at Christchurch Priory which was attended by both present and newly elected councillors alongside local dignitaries and members of the public. This was proceeded by Big Lunches across the Conurbation, with local communities coming together for fun and friendship in a true testament to the significance of the Coronation.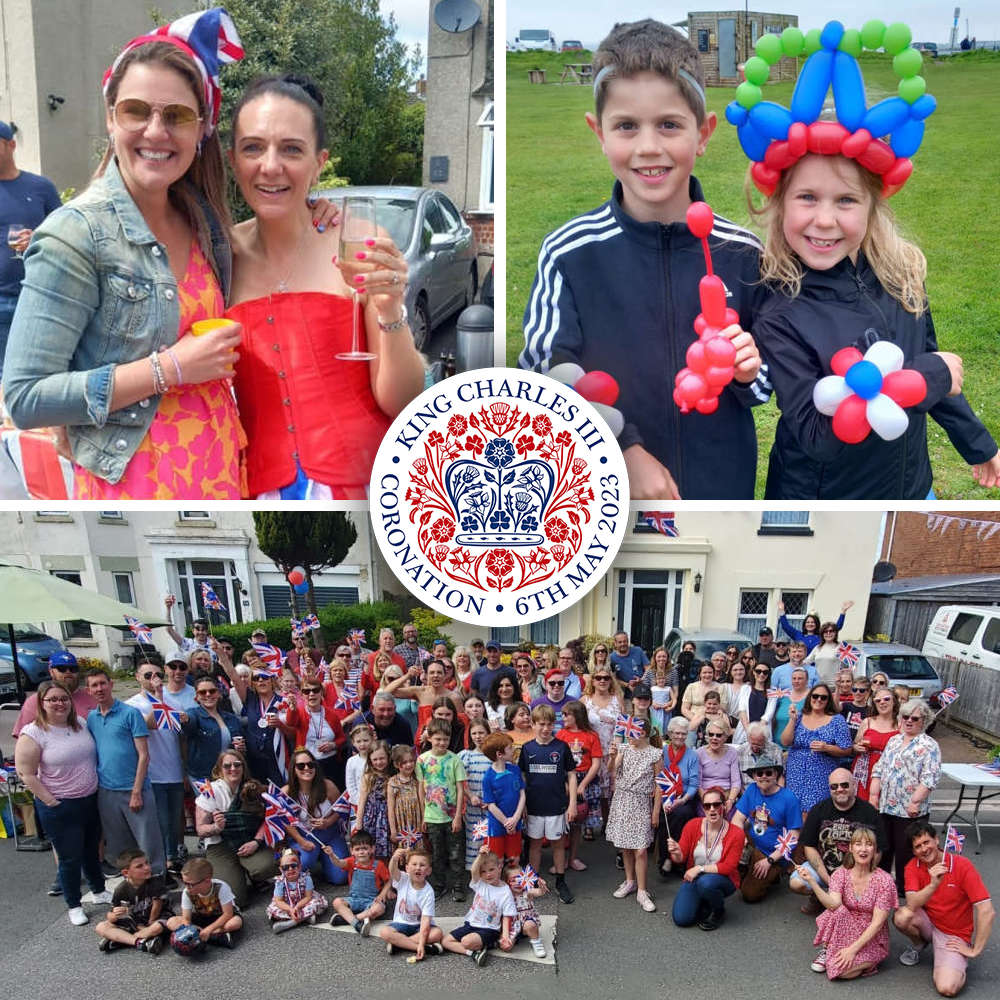 Over the whole weekend, there were more than 170 street parties with the majority taking place on the Sunday. Vibrant decorations, many cakes
consumed, the sounds of corks being popped, and an array of children's games infused the parties with life, colour, and character.
Alongside this were local events including a family-friendly BBQ at the Woodpecker Café in Queen's Park, and an event at Fisherman's Walk organised by the Friends of Fisherman's Walk that saw hundreds of locals attend to enjoy an afternoon of live music, cream teas and even a King and Queen competition.
The Coronation concert in the balmy evening air brought people out with their rugs, chairs and the odd tipple or two to sign along live to eclectic acts such as Katy Perry, Lionel Richie and Take That.
Heavy rain marred The Big Help Out day of volunteering on the Monday, but at Christchurch Priory local organisations were giving information on volunteering opportunities, and at Highcliffe Castle, residents took the opportunity to go behind the scenes and find out more about volunteering in this magnificent building.
Kelly Ansell, Director of Housing and Communities, BCP Council commented: "The Coronation celebrations across the country have been a huge success, leaving a lasting impression on anyone fortunate enough to be a part of them.
"The torrential rain didn't dampen anyone's spirits and it was great to see communities come together over this historic weekend in what is hoped will be a lasting legacy of this truly momentous occasion. It really was a celebration of heritage, culture, and community on a local – and national level.
"My thanks go to everyone who has embraced the Coronation celebrations, especially those who organised all the different events, and on behalf of BCP Council, I extend our congratulations to King Charles III and wish him a long and happy reign."