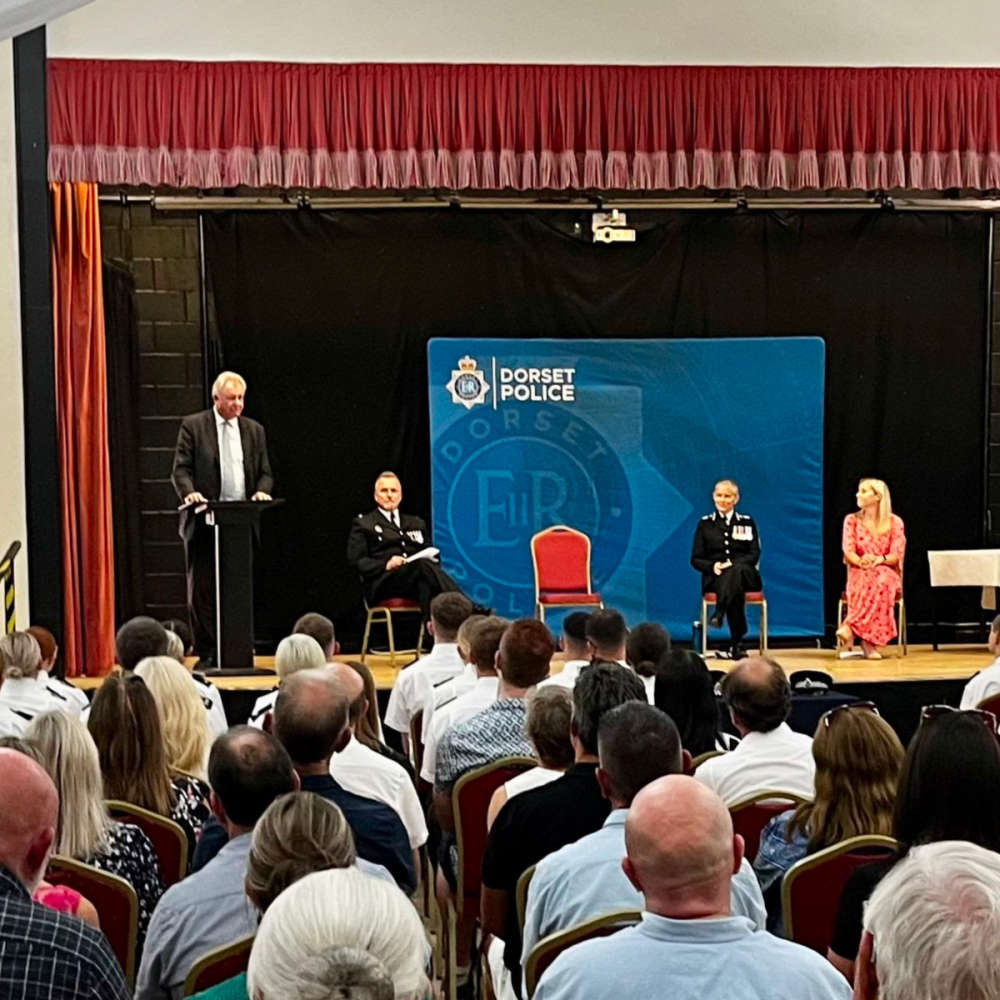 Next stop - the streets of Dorset
There are 55 new police officers serving Dorset today follow the passing out of new student officers as part of a national Uplift programme.
The super cohort of officers joined in March 2023 and have since completed their initial classroom-based training.
To celebrate their achievements the group came together at a special end-of-course ceremony in Poole on Thursday 7 September 2023, joined by their family and friends.
The 55 new student officers, which was the largest intake in Dorset Police's history, will now move on to the next phase of their training on the streets of Dorset where they will continue to learn and develop alongside a tutor.
Chief Constable Amanda Pearson said: "It is always such a pleasure to attend these special ceremonies and to celebrate all that our student officers have achieved and learned over the last few months.
"I meet our student officers on the first day they arrive, and it is fantastic to see how they have flourished thanks to their commitment and enthusiasm and the dedication of our training team.
"These new recruits will mean there are more officers serving the people and communities of Dorset and they are all eager to get out into our communities and make a difference. I would like to wish them well in this next phase of their training."
Dorset Police is recruiting now for police officers - see here for more details.