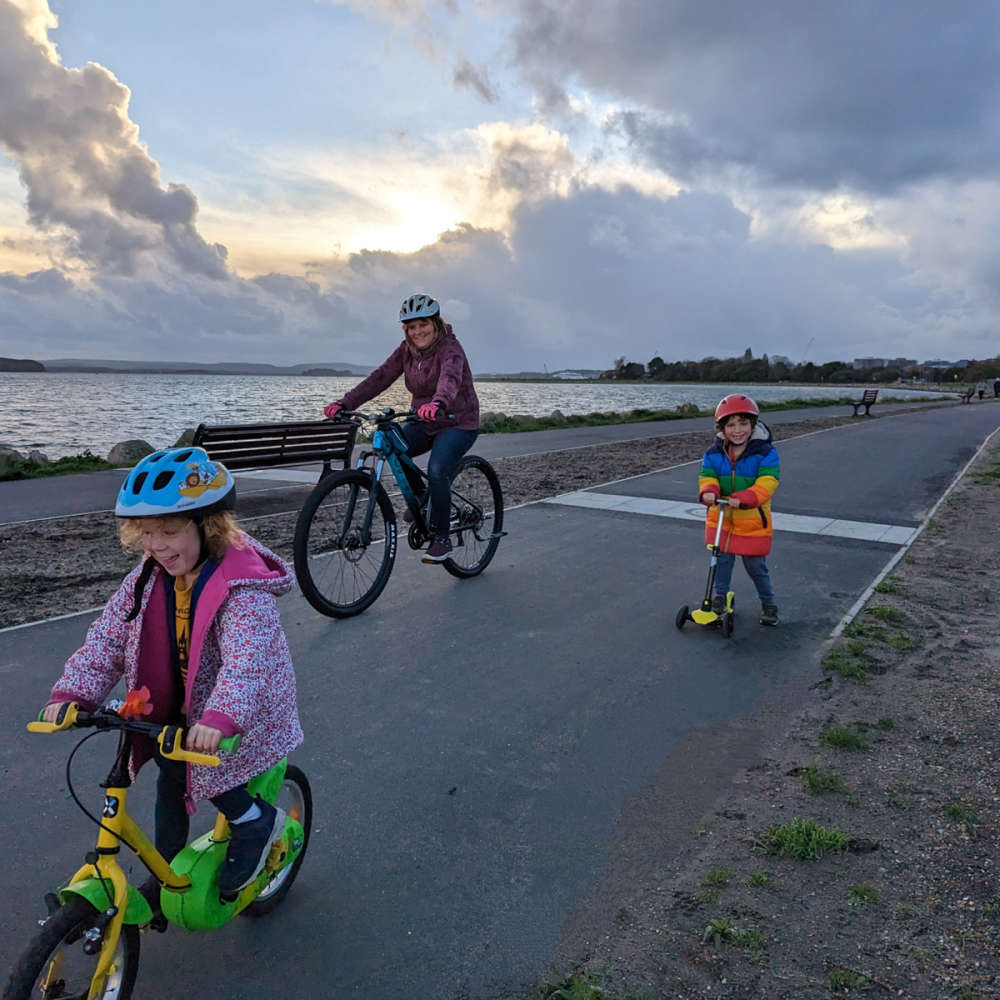 That's £5m so far!
Active travel schemes in the BCP Council area have today received a huge boost with the announcement of a £3.78m grant award from the government's Active Travel Fund.
BCP Council has been awarded the money to invest in the delivery and development of a number of walking, wheeling and cycling infrastructure improvements including:
£500k contribution to Phase 3 of Wallisdown Road project including the continuation of segregated cycle lanes south to Scott Road, upgrading of the path across Turbary Park to link to West Howe and an improved crossing and bus stop on Wallisdown Road
£400k to install permanent measures at four School Streets locations across the BCP Council region, this could include public realm enhancements and traffic calming which will be designed in collaboration with the local community.
£1.1m to complete phase 2 of the Whitecliff and Baiter Park project, continuing the segregated footpath and cycle track around the waterfront and including new crossings on Labrador Drive and Furnell Road.
£1.3m to continue the improvements to the shared cycling and walking path through the Upper Gardens, Bournemouth, including widening, resurfacing and new lighting. A new crossing on Branksome Wood Road will be included, linking the Upper Gardens to Coy Pond Gardens.
£480k to develop and agree plans for the remaining sections of Wallisdown Road which do not currently have adequate walking and cycling infrastructure. This includes the section around Wallisdown Roundabout and the shops, as well as the section between University Roundabout and Boundary Roundabout"
Work on the initiatives funded through this grant need to start as soon as possible and complete by March 2025.
Including this grant, BCP Council has received a total of £4.97 million in active travel grants from Active Travel England to date.